Hotel Belvedere
starting from € 139,00
(1 night per person in a double room, half board with afternoon snack buffet included)
Request a quote
What you'll fall in love with
BIKE TOURS FOR EVERYONEWhether you love long, challenging tours or short, leisurely rides we have the solution for you!
NOT ONLY CYCLING!Gourmet and cultural events, spa & beauty
EXCELLENT CUISINE The pleasure of genuine Italian food. You will be in food heaven with every meal at the Belvedere!
VEGAN AND VEGETARIAN FRIENDLY...AND MUCH MOREFor our guests who have special dietary requirements, including allergies or intolerances, our expert team of chefs will accommodate all your needs
Start to dream about your next cycling experience
The "vocation of hosting" is a constant in our lives, …and welcoming you is our lifestyle.
If cycling is your passion and you enjoy the good things in life, then the Belvedere Bike Hotel is just the hotel you are looking for. You can unite your love of sport with second-to-none cuisine, breath-taking countryside, local history and culture, medieval towns and castles andthe beautiful seaside resort of Riccione.
Not enough for you?
Our guides know the region like the back of their hands! They are a world-class team of great personalities, ability and professionalism, there to cater to your cycling needs.
And it's not just the cyclists who have fun as we have a rich recreational programme also for our non-cycling friends. The secret of our success is simple: the dedication, attention to detail, innovation and passion shown by Marina and her team. A holiday at the Belvedere is a unique and unforgettable life experience.
Close
Rooms
Glamour Junior Suite

An important philosopher said that space is a luxury. Besides being extremely spacious, we have also installed digital technology in the room and use luxury bed linen, featuring above all, a design with elegant and clean lines: the primary colours play off each other creating contrast and making them pleasant to the eye.
Glamour Room

They are our pride: You only have to enter once and you can realise instantly that the rooms have been designed with a specific goal: offer a charming mix of traditional and contemporary design. And the result is evident: splendour.
Amenities
Guaranteed amenities for cyclists
Bike guides
Paper maps and info points
Laundry for technical garments
Bike repairs
Internal bike rental
Safe storage
Buffet on the way back from bike rides
Emergency shuttle bus
Bike instructor
The hotel owner is the bike guide
Buffet with local products
Tastings during the bike rides
Race registration service
GPS maps
GPS rental
Bike seat rental
Helmet rental
General facilities
Outdoor pool
Non-supervised car park
Small pets allowed
Absence of architectural barriers
Menus for coeliacs
Spa
Beauty centre

payable

Wi-Fi
Restaurant
Air conditioning
Languages spoken by the guides
Get to know the Hotel Belvedere guide
Filippo Squadrani

Very patient
He brings out the best in you
In-depth knowledge of the area
Bike rental
Starting from €207.00 per week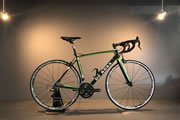 De Rosa Nick
Available sizes: XS, S, M, L, XL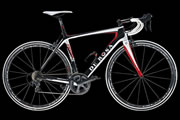 De Rosa Planet
Available sizes: XS, S, M, L, XL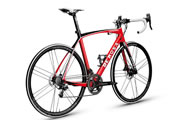 De Rosa Idol
Available sizes: XS, S, M, L, XL
Share with us your cycling enthusiasm!
Request a free quote
Direct response from the hotels
Quick quote by email
Dream holiday guaranteed