Hotel Gemma
Friendliness and hospitality
from € 50,00
(1 night per person in a double room, half board with afternoon snack buffet included)
Request a quote
More about the hotel
Conveniently located near several cycle paths, the Gemma hotel is ideal for bike enthusiasts who want to explore Romagna and enjoy the hospitality of a family-run hotel.
Read all
Besides a heated outdoor swimming pool with whirlpool, here you will find many facilities designed for the needs of those who never stop riding, not even while on holiday, such as a fully- equipped bike room, free laundry for technical clothing. To get a taste of local culture, just follow the hotel's expert guides, always available and happy to lead you to the discovery of Romagna's inland and its breathtaking cycle paths.
Close
from € 50,00
(1 night per person in a double room, half board with afternoon snack buffet included)
Request a quote
Rooms
Suites with sea view

Located on the first floor, they are very spacious and divided into two areas: living area and sleeping area. Elegant and tastefully furnished, they are the perfect choice for those who only want the best out of their holiday in Riccione. They feature a mini bar, safe, Wi-Fi and independently controlled air conditioning.
Top with sea view

Staying in one of these rooms, all facing the sea, you will be able to enjoy a splendid view of the beach and its wonderful colours, from the golden sand to the blue-green of the waves. They feature a safe, Wi-Fi, mini bar, independently controlled air conditioning.
Classic rooms

Ideal for those looking for a comfortable but practical room, Classic rooms at the Hotel Gemma are simple and all located at the side of the hotel or at the front overlooking Viale D'Annunzio. All rooms are tastefully decorated and also for this type of room, like in the others, you will find everything you need to relax such as independently controlled air conditioning and Wi-Fi connection.
Amenities
Guaranteed amenities for cyclists
Bike guides
Paper maps and info points
Laundry
Bike repairs
Rental bikes
Safe storage
Buffet on the way back from bike rides
Emergency shuttle bus
Bike instructor
Bikes in the room allowed
Tastings during the bike rides
Race registration service
Bike seat rental
General facilities
Seafront location
Outdoor pool
Pets allowed
Menus for coeliacs
Wi-Fi
Restaurant
Air conditioning
Partnership with external fitness centre
Languages spoken by the guides
Get to know the Hotel Gemma guide
Paolo Cherubini

Expertise
Friendliness
Professionalism
Bike rental
Starting from €140,00 per week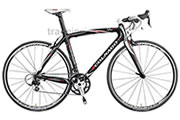 Colnago CLX
Available sizes: XS, S, M, L, XL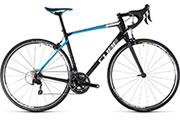 Cube Attain
Available sizes: XS, S, M, L, XL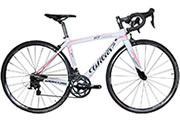 Wilier GTR
Available sizes: XS, S, M, L, XL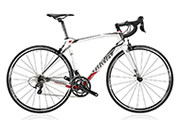 Wilier GTR Team
Available sizes: XS, S, M, L, XL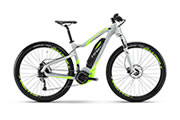 E-MTB Adult2
Available sizes: XS, S, M, L, XL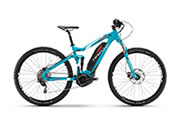 E-MTB Full Adult
Available sizes: XS, S, M, L, XL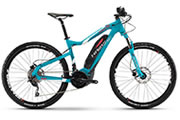 E-MTB Front Adult
Available sizes: XS, S, M, L, XL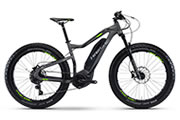 E-FAT BIKE - Fat Six 6.0 HAIBIKE
Available sizes: XS, S, M, L, XL
Share with us your cycling enthusiasm!
Request a free quote
Direct response from the hotels
Quick quote by email
Dream holiday guaranteed